About Us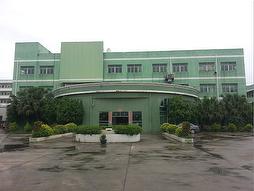 Charng Meng Plastic Group was established in 1982, with the subsidiary factory in Dongguan, China was established in December 1999. Our company is a professional plastic injection and molding making company involving ODM & OEM mold, Plastic parts and products for world famous 3C manufacturers in computers, electronic items, and also we are provide our service for Auto industry as well.
Since 1999, we were starting to expand our major business and are no longer restricted to electronic product range. We have also made progress to provide our precision mold and plastic injection service in areas of Hospital Supplies and Aerospace industries
We feature comprehensive production line, from in addition to mold tooling design and manufacturing, plastic injection, paint spraying, printing, processing and assembling as well as semi-finished products. We also have customize products design department to assist our customers design their ideas.


In addition to original plastic injection & molding department, we also established the household goods department with our own brand -KTMAMA in 2012.this OBM department is aim to design and manufacture creative and practical household items to enhance people's life quality.

Our company headquarters are located in Taiwan, and the production plant is in China and Taiwan. Therefore, we will definitely satisfy customers' needs in all aspects.